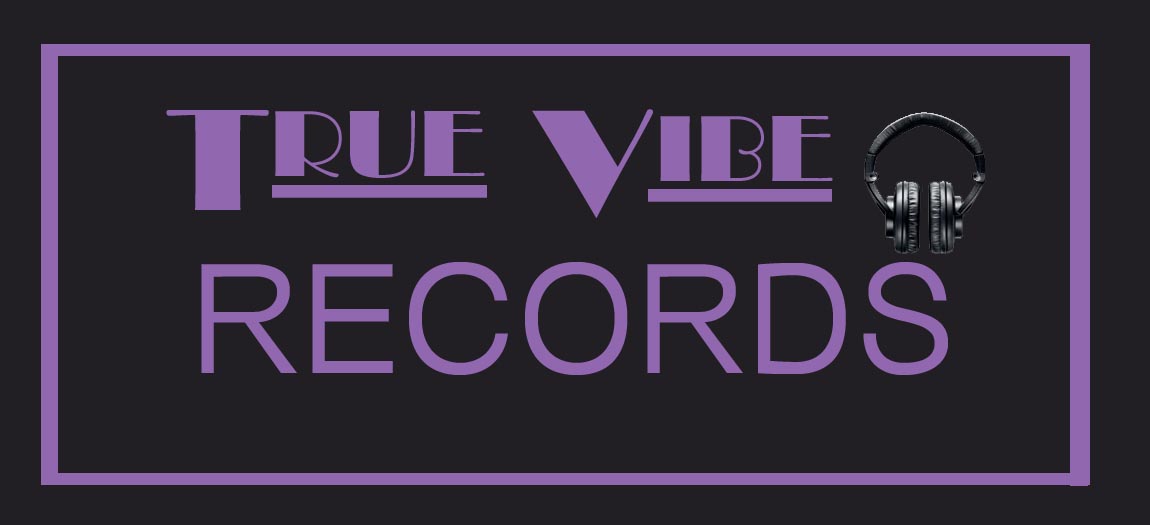 Meet S.O.U.L.S.
The release of "Jazz Funk Hip HoPoetry-Phaze 2" marked the debut of the spellbinding group S.O.U.L.S.—Sounds of Urban Life Soldiers, which promised to inspire the listening public with its dynamic sound, as it raised social consciousness on such issues as black-on-black crime, gun violence, education, relationships, economic and social responsibility, the need to elevate self-esteem, and preserving the environment. "JFHP-Phaze 2" was the much-anticipated sequel to the highly-acclaimed album "Paradise Presents Jazz Funk Hip HoPoetry." S.O.U.L.S. has taken this new genre of music to a new level and set a precedent for all conscious hip hop and spoken word to come that is set to music.
SHAVONE PICKETT, better known by fellow artists and fans just as Shavone, has been one of the best kept secrets that the San Francisco Bay Area has produced. Born at San Francisco's Presidio Naval Base, she first began singing at Providence Baptist Church, located in the city's Hunters Point district, where she sang gospel music at the age of 8 years old. That proved to be an invaluable experience which helped her hone her musical gifts, which later expanded to secular music. She won her first talent show at an elementary school contest at the age of 9, when her family had moved to Vallejo, Ca. Shortly, afterwards she wrote her first song. "It was then that I knew that music and I would never part, and that we're together for life," the talented vocalist/songwriter recalls. Shavone's musical influences include Stevie Wonder, Aretha Franklin, Diana Ross, Jill Scott, Erykah Badu, Alicia Keys, and Keysha Cole. "I need to sing, just like I need to breath. That's my calling," she adds. And indeed she has been singing background on numerous recording sessions with Bay Area artists. Having paid her dues, this budding songstress is more than ready to step up to take her rightful place as a featured vocalist on the national scene.
KEITH THOMPSON was born in Altadena, Ca. near Los Angeles where he recalls "I was raised by a single mom and TV." At an early age, Thompson continues, "I decided to sponge every opportunity and excel way beyond the failing Black stereotype and become the bionic man." He moved to the Bay Area and graduated from the University of California at Berkeley, where he earned a B.A. Degree in African American Studies. He subsequently dedicated himself to work for a series of non-profit organizations. During that time music and writing were only hobbies. But after spending several years helping others to realize their dreams, he discovered his own calling and found it necessary to pursue it. He later took classes in scriptwriting and joined writers' groups to develop as an artist. He has performed his poetry at a host of Bay Area spoken word venues and developed a highly regarded reputation and following among his peers. Thompson, who is multi-talented and also works as an audio visual production specialist for the public sector, is also a graphic artist and designed most of the "JFHP"-Phaze 2 album. A belief of his that is related to his artistry is his contention that "the self-awareness of my community is necessary to bring about positive change and I know it's achievable." He is inspired by the wisdom of young people, despite their mis-education. He is also inspired by the strong spirit of people who have overcome their circumstances in broken families.
KELDAMUZIK is a vibrant hip hop artist whose talent will not be denied. Her lyrical ability, coupled with her charisma and seductive charm, puts her on an artistic plateau that most artists never reach. Although she is still very young, she is already a well-seasoned professional. Keldamuzik exudes self-confidence with her radiant style and dynamic stage persona. Being a native of San Jose, Ca. she was in the entertainment spotlight at an early age and won a talent show at Sacramento's Arco Arena when she was only 12 years old. "It was then that I knew I had a place in entertainment," she reflects. Since then Keldamuzik has modeled for online fashion magazines and appeared in advertisements, performed as a singer with several R&B groups, done numerous recordings singing and rapping with various groups and as a solo artist, and established a successful entertainment business. A turn of events and experiences led her to transition from singer to hip hop artist. After graduating from high school, the dedicated artist moved to Oakland to attend school at the University of San Francisco and officially pursue her career as a hip hop artist. She has performed regularly and been in constant demand at a lot of venues in the Bay Area and beyond. Considered one of the premiere hip hop artists in the San Francisco Bay Area, she hosts a reality TV show called "Diva TV", which is aired on a number of cable TV stations throughout the region.


Keldamuzik continues to blossom as a solo artist, destined to blow up on the hip hop scene as she has been featured on tour in concerts and festivals in the Caribbean Islands of St. Martin, Jamaica, and Trinidad, as well as the Orient in the Far East, charming the people of Tokyo, Japan.
PRESIDENT L. DAVIS was born in Richmond, one of California's most violent cities plagued by drug trafficking and homicides from gun violence. "I've been spittin' poetry for over two years, but I was on the block since I was 13." My 'HYPHY' (which refers to the Bay Area hip hop culture movement) lifestyle energy can be felt in my voice and heard in my art," he adds. And indeed Davis is bound to thrill those who have been waiting to hear an artist with an insightful critique of street life while maintaining its alluring swagger. "Everyday I experience new things, and it's these experiences that I express creatively in my art," he maintains. As a rising star on the poetry scene, budding entrepreneur, and young scholar studying at Howard University, amazing growth as an individual has placed him in a position that only a handful of people in the industry reach. He currently serves as host of Dorsey's Locker Blue Candle Poetry series in North Oakland, as well as hosting Love Jones Music and Poetry showcase and Eastside Arts Alliance Holla Back showcase in East Oakland. In addition, he has performed at and hosted events such as 'HYPHY' dance battles, car shows, talent shows, and the East Bay's Malcolm X Jazz Festival Youth Court. Davis grew up listening to artists such as E-40, Too Short, and Mac Dre, whom he cites as some of his early influences. "My parents gave me my name for a reason---to be a president is to have honor and respect---to do that you have to connect with people while remaining a leader of the community." he concludes.
RAQUEL RAMSEY has credits that read like a Who's Who in the world of the performing arts. Having studied with many world-renowned musicians and attended the prestigious Berklee College of Music in Boston, she is an accomplished vocalist who received her foundation in classical music, performing operettas as well as chamber, chorale, and French quintet music. Her versatility also includes traditional jazz, the sultry ballads of R&B, spirituals, and gospel music. She has studied under Madeline Eastman, David, Stroud, Dena DeRose, Faye Carol, Kitty Margolis, Mark Murphy, Ellen Hoffman, Maggie Scott, and Charlie Sorrento. She has performed with Roy Hargrove, Walter Beasley, Kito Gamble, Ben Ball, Reuben Roger, Karriem Riggins, and Dave Ellis, to name a few. This devotion to words, melodies, rhythms, colors, and sounds, brought Ms Ramsey to the open arms of spoken word and short story writing. The phrasing of her spoken word pieces shows the extent to which music has influenced them. Ms. Ramsey learned the business side of the music industry when she worked for record labels such as Tabu and A&M Records. In addition, she has worked as a band leader, headlining vocalist, producer, road manager, and in artist promotions. She holds a B.S. Degree in Environmental Studies from California State University, East Bay and works as an educator at Chabot Space and Science Center. The Berkeley, Ca. native has been taking spoken word venues by storm with her often sultry, but thought-provoking style of poetry which covers a myriad of social issues.
Concentus Music Group

| | |
| --- | --- |
| CHR/Pop/Rhythmic Outlets | April 18, 2008 |

RadioWave CDS

RadioWave CDS provides an efficient, cost-effective method for releasing and distributing music and marketing materials directly to radio, reviewers and promotions professionals. RadioWave CDS is a service of Concentus Music Group. Click the logo to visit the CDS.

If you are a broadcaster and would like access to the Content Delivery Service,

click here

. The RadioWave CDS is open to legallly broadcasting Internet, college, terrestrial and satellite radio stations.

Panel Adds

No panel adds during the current monitoring period

Panel Drops

PromoCD

The next PromoCD Series Release for CHR/Pop has not been scheduled

ON YOUR DESK

Available Now at CHR/Pop/Rhythmic Radio

Current Panel: 276 Monitored Broadcasts

Release Notices keep you up to date on new label and artist releases going to radio this week.

These titles are going for online radio adds immediately, and all are available for radio airplay. To listen to a 56 kbps streaming copy of each title, select LISTEN. To download a 256 kbps MP3 copy of the title, select DOWNLOAD.

Title is available on PromoCD and in digital format.

Title is available in digital format only.

King B
Release Information:

Rachel Brown
Release Information:

LX
Release Information:

Rose
Release Information:

J. Most
Release Information:

Tabu
Release Information:

Sounds Of Urban Life Soldiers
Release Information:

Reklis Radio
Release Information:

Corey English
Release Information:

Charts - This Week At CHR/Pop

CHR/Pop

Internet/Satellite Panel

April 18, 2008

1

. Love Song - Sara Bareilles (Epic) Move: -18 Spins -300313 Streams

2. Bleeding Love - Leona Lewis (J) Move: +107 Spins +307889 Streams

3. With You - Chris Brown (Jive) Move: +47 Spins +145814 Streams

4. Stop And Stare - OneRepublic (Interscope) Move: +45 Spins -115629 Streams

5. Love In The Club (w/ Young Jeezy) - Usher (LaFace / Jive) Move: +60 Spins +214998 Streams

6. No Air (w/ Chris Brown) - Jordin Sparks (Jive) Move: +111 Spins +252496 Streams

7. Sorry - Buckcherry (Eleven Seven) Move: -75 Spins -531527 Streams

8. Touch My Body - Mariah Carey (Island) Move: +80 Spins -435600 Streams

9. See You Again - Miley Cyrus (Walt Disney) Move: +49 Spins +219322 Streams

10. Don't Stop The Music - Rihanna (SRP / Def Jam) Move: +22 Spins -391022 Streams

Charts - This Week At CHR/Rhythmic

CHR/Rhythmic

Internet/Satellite Panel

March 18, 2008

1

. Independent (w/ Lil' Boosie & Lil Phat) - Webbie (Trill / Asylum) Move: +7 Spins +266236 Streams

2. She Got It (w/ T-Pain) - 2 Pistols (J.U.S.T.I.C.E. League / BMU) Move: -37 Spins -177558 Streams

3. Love In The Club (w/ Young Jeezy) - Usher (LaFace / Jive) Move: -6 Spins -207823 Streams

4. They Know (w/ Ludacris, Young Jeezy, Plies & Lil Wayne) - Shawty Lo (D4L / Asylum) Move: -9 Spins -66770 Streams

5. Touch My Body - Mariah Carey (Island) Move: -17 Spins -116291 Streams

6. Lollipop (w/ Static Major) - Lil Wayne (Young Money / UMRG) Move: +192 Spins +887076 Streams

7. Umma Do Me - Rocko (Rocky Road) Move: -52 Spins -405235 Streams

8. Low (w/ T-Pain) - Flo-Rida (Poe Boy / Atlantic) Move: -13 Spins -121095 Streams

9. No Air (w/ Chris Brown) - Jordin Sparks (Jive) Move: +36 Spins +243729 Streams

10. Sexy Can I (w/ Yung Berg) - Ray J (Koch) Move: +37 Spins -4447 Streams

Windows Media Player is required for all sound files. Our Help Desk is available to assist you with any questions. Please contact us at

admin@radiowavemonitor.com

Concentus Music Group

TVR Background Meet S.O.U.L.S. Reviews Photo Gallery JFHP Features Contact Us: trueviberecordshop@gmail.com Home